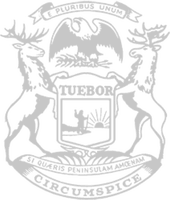 Rep. Alexander slams governor for vetoing government accountability plan
State Rep. Julie Alexander today blasted Gov. Gretchen Whitmer for vetoing legislation to increase accountability and transparency for emergency powers used by state government officials.
The governor vetoed eight bills that would have promoted accountability for broad emergency authority used by the governor and state agencies. The legislation is part of a 30-bill plan Alexander and fellow legislators introduced to set timeframes for emergency powers, strengthen legislative oversight, and remove unnecessary laws.
"With a few strokes of her veto pen, Gov. Whitmer has blocked the most basic openness and accountability that Michigan citizens expect from their state government," said Alexander, R-Hanover. "Voters hold their government accountable and engage with their public servants, but emergency powers limit the role of the people and the legislators they elect in truly important decisions.
"By increasing transparency and oversight, our straightforward, common-sense plan would inform and involve Michigan residents and their representatives during emergencies. Gov. Whitmer's vetoes shut people out and shield government officials from public accountability."
The governor vetoed House Bills 6184, 6194, and 6195, which would have set reasonable timeframes for specific emergency powers with the possibility of extension by the Legislature — echoing a 28-day period found in the Emergency Management Act, the state's most prominent emergency powers law. Whitmer also vetoed HBs 6202 and 6204, which would have required officials to notify legislators within 24 hours of issuing certain emergency orders. HB 6185, which would have repealed a little-used and outdated emergency law, and HB 6189, which would have repealed an unnecessary statute that is duplicated elsewhere in law, were vetoed, too. Finally, the governor vetoed HB 6193, which would have clarified the emergency conditions necessary for an order related to vacating an unsafe house.
The vetoed bills now return to the House of Representatives. The remaining 22 bills in the plan are under consideration in the Senate.
"The rest of our plan is waiting in the wings, and I hope Gov. Whitmer will reconsider her opposition to accountable government," Alexander said.
###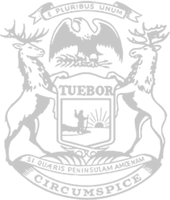 © 2009 - 2023 Michigan House Republicans. All Rights Reserved.
This site is protected by reCAPTCHA and the Google Privacy Policy and Terms of Service apply.