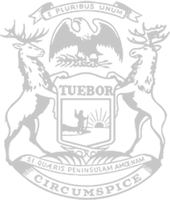 Rep. Bollin: New state budget makes smart and sustainable investments, pays down debt
Legislator disappointed in governor's veto of funds to help pregnant mothers
State Rep. Ann Bollin of Brighton Township said the new state budget signed by the governor today was carefully crafted by the Legislature to focus on paying down debt, limiting long-term liabilities, and leaving room for billions of dollars in potential tax relief.
"The new state budget will keep our local communities, schools and state operating well, while making smart investments that put our state on stronger financial ground in the future," Bollin said. "The big surplus we're saving will pave the way for the tax relief that people need so badly right now."
Highlights of the state budget plan for the fiscal year beginning Oct. 1 include:
Saving taxpayer dollars: Strategic investment and targeted debt reduction will conserve resources entrusted to the state by Michigan residents. The plan preserves billions of dollars unspent that can be used to offset relief for Michigan taxpayers. Already this year, the Legislature has approved multiple bipartisan tax relief plans — a gas tax pause and two proposals for income tax relief — but the governor vetoed all three of these efforts.
Prioritizing fiscal responsibility: A $180 million deposit will bring the balance of the state's "rainy-day fund" above $1.5 billion. The plan includes roughly $2.65 billion to reduce the debt of public retirement systems. This type of debt eats away at local government and school finances and is ultimately the state's responsibility if pension obligations are not met at the local level. Paying off debt improves their finances and frees up funding for other essential services.
Strategic one-time investments: The budget makes about $3 billion in critical one-time investments, like $625 million for mental and behavioral health programs including a new facility at the Hawthorne Center in Northville. Bollin successfully fought to secure $50 million to assist non-profit organizations that have seen increased demand since the start of the pandemic.
Bollin also expressed disappointment in one area of the budget approved by the Legislature that was rejected by Gov. Whitmer today. The governor issued line-item vetoes striking more than $21 million in funding to support mothers and babies. The vetoed funding had been set aside for maternal health and adoption supports, including tax credits for adoption, housing and other support services for pregnant women without a safe home, programs that promote adoption as an alternative to abortion, and a maternal navigator pilot program to provide referrals and services to pregnant women.
"While Gov. Whitmer 'fights like hell' for abortion, she won't provide services to women who want to nurture their babies to term, educate parents about adoption, or help pregnant women in abusive relationships find a safe place to stay," Bollin said. "By wrongly politicizing good, pro-family services, the governor is leaving pregnant women without the resources they need to safely bring a new life into this world."
###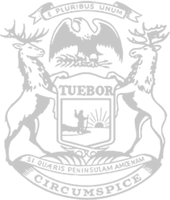 © 2009 - 2023 Michigan House Republicans. All Rights Reserved.
This site is protected by reCAPTCHA and the Google Privacy Policy and Terms of Service apply.