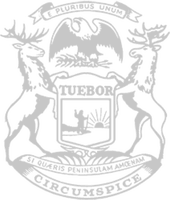 Rep. Bollin statement on governor's veto of House Bill 4996
State Rep. Ann Bollin, chair of the House Elections and Ethics Committee, today blasted Gov. Gretchen Whitmer for vetoing House Bill 4996, legislation sponsored by the late Rep. Andrea Schroeder to ensure special elections to fill vacancies in the state Legislature are held in a timely manner:
"First and foremost, Rep. Schroeder cared about her constituents. She introduced this legislation because she was focused on putting people first and making sure they had a voice representing their interests in the Legislature. She wanted to establish a clear expectation that special elections would be scheduled in a timely manner because we are all here to serve the people of Michigan. That's what mattered most to her – and it was a great honor for me to take up my dear friend's mission after she passed. This veto leaves me heartbroken and frustrated for the people Rep. Schroeder worked so hard to represent.
"For someone who speaks often about 'standing up for democracy' and 'protecting the vote' it was mighty bold of Gov. Whitmer to veto a measure that guarantees voters the opportunity to have their voices heard. Actions speak louder than words – and the governor showed her true colors today when she vetoed this legislation. Gov. Whitmer is more concerned with preserving her own authority than she is about giving voters the ability to participate in a special election and select someone to represent their interests at the state Capitol."
###
Current law does not require the governor to announce the dates of the election to fill House and Senate vacancies by a certain time, giving the governor broad discretion to allow a community to go unrepresented in the Legislature for long periods of time. House Bill 4996 would have set a 30-day deadline for the governor to announce the date of a special election following a legislative vacancy. If a date was not set after 30 days, the election would have automatically occurred at the next general election.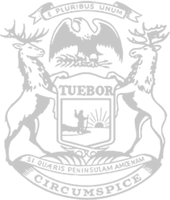 © 2009 - 2023 Michigan House Republicans. All Rights Reserved.
This site is protected by reCAPTCHA and the Google Privacy Policy and Terms of Service apply.