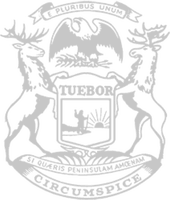 Rep. Mueller announces funding for new pickleball courts, accessible baseball field
Recreation projects in Linden, Mundy Township gain legislative approval
State Rep. Mike Mueller recently led the Legislature's approval of funding for pickleball courts and other park improvements in Linden and a new accessible baseball field in Mundy Township.
In Linden, $296,000 will fund the development of four pickleball courts at Linden Park, two multi-use courts for tennis or pickleball, paved parking facilities, and a picnic area with tables, grills, and benches. Paved connection paths will join the parking facilities with the courts, picnic area and the multi-use trail that runs from the city of Linden to the north boundary of the park. This will allow for intergenerational park use and will be accessible to park users of all abilities.
"Linden Park is a favorite spot in our community," said Mueller, of Linden. "These improvements will make it more enjoyable to even more people."
About $256,000 will help fund the development of an accessible baseball field at Mundy Township's new park, Mundy Miracle Commons. The Miracle League Field will include dugouts with wraparound shade screening, fencing, and field lighting. Other amenities include benches for teams and spectators, sidewalk connections from the parking lot, trash receptacles, and interpretive signage identifying ecological points of interest around the site.
The field project is an effort led by the Miracle League of Greater Flint, a non-profit organization dedicated to creating opportunities for children with physical and emotional challenges to play baseball in an environment that is safe and supportive, designed to meet their needs.
"This project is going to create so many great opportunities for young people in our community to get outside and enjoy the game of baseball," Mueller said. "I'm glad we were able to support such an important project that means so much to the people of Genesee County."
Funding for both projects is part of Senate Bill 1028, which includes $45.6 million for 22 land acquisition and 95 recreational development projects throughout the state with revenues from the Natural Resources Trust Fund. The fund's board approved its recommendations in December 2021 and the projects were recently approved with overwhelming support by the House and Senate. The measure is awaiting consideration from Gov. Whitmer.
Money in the Natural Resources Trust Fund comes from the development of minerals on state land – not general tax money – and is distributed on an annual basis in partnership with local governments. The money must be used for acquisition or recreational development projects, according to the Michigan Constitution.
###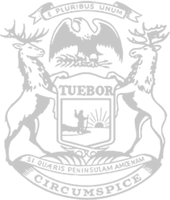 © 2009 - 2023 Michigan House Republicans. All Rights Reserved.
This site is protected by reCAPTCHA and the Google Privacy Policy and Terms of Service apply.