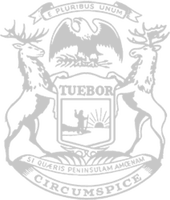 Rep. Filler tapped to lead House Republican committee assignment efforts for new term
RELEASE
|
November 21, 2022
State Rep. Graham Filler will chair a temporary panel that will help establish which committee assignments Republican state representatives will receive for the 2023-24 term.
Filler, R-Clinton County, was tapped by Republican Leader-elect Matt Hall to chair the party's Committee on Committees, which will assess the interests and experience of both incoming and returning legislators and make committee recommendations to the incoming speaker.
"I am looking forward to working closely with both sides of the aisle to make committee assignments that are the best fit for representatives based on their personal life experiences, professional backgrounds and policy priorities," Filler said. "Having the right people on the right legislative committees plays an integral role in crafting good public policy for the people we serve."
Filler was recently re-elected to the Michigan House of Representatives. He represents the 93rd House District, which includes Clinton County and portions of Gratiot County. When the new Legislature convenes in January, he will represent portions of Clinton, Gratiot, Saginaw, Montcalm and Ionia counties and serve as an assistant floor leader for the Michigan House Republicans.
###
© 2009 - 2023 Michigan House Republicans. All Rights Reserved.
This site is protected by reCAPTCHA and the Google Privacy Policy and Terms of Service apply.