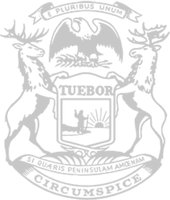 Rep. Paquette continues fight against inefficient appointment-only SOS model
State Rep. Brad Paquette, of Niles, is urging Southwest Michigan residents to share their challenges and frustrations with the Secretary of State appointment system.
The department moved to the appointment-only model last June after previously shutting its offices down due to COVID-19. Since that decision, Paquette said his office has received an overwhelming number of complaints from residents who are unable to access the services they need in a timely manner. Regardless, Secretary of State Jocelyn Benson recently announced her intention to keep the appointment-only model in place permanently.
Paquette pushed back against the broken next-day appointment scheduler in March when he sent a formal letter to Secretary Benson urging her to address the persistent issues many of his constituents reported having with the system.
Paquette said the decision to now permanently limit Michigan residents to the appointment-only model is a mistake that does not put the people first.
"This new model is frustrating for the people and makes it incredibly difficult to complete government-mandated tasks," Paquette said. "This model hasn't worked over the past year and it will continue to be a failure. I urge my Southwest Michigan neighbors to voice their concerns about the Secretary of State's misguided appointment-only model."
Residents can visit www.gophouse.org/posts/reopensos to fill out an online form and share their comments with the House Oversight Committee, which is scheduling hearings on the topic.
© 2009 - 2023 Michigan House Republicans. All Rights Reserved.
This site is protected by reCAPTCHA and the Google Privacy Policy and Terms of Service apply.